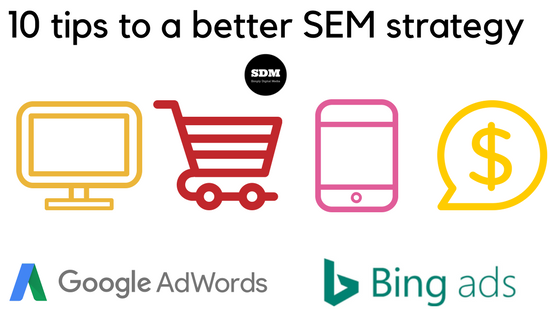 10 Aug

10 tips to a better SEM strategy

10 tips to a better SEM strategy to help you get the most of our your SEM budget and ensure ROI on your Ad Spend.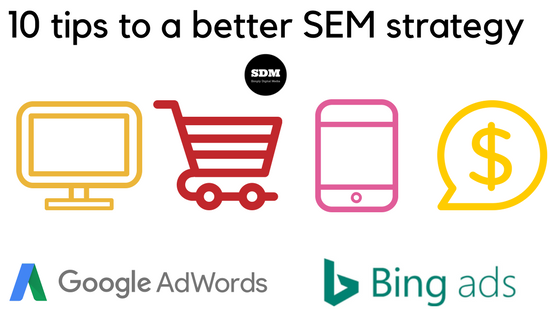 10 tips to a better SEM strategy to help you get the most of our your SEM budget and ensure ROI on your Ad Spend.
1. Research Keywords and Industry
What types of keywords would potential customers use if they were to find your website, what is the volume of these searches? What is the cost per click in your industry?
Do you have enough budget to have enough coverage across these keywords? All this needs to be considered when starting SEM.
2. Know your competitors
Which competitors are using SEM, What are they offering. Do some searches yourself to see what your competitors are doing.
3. Keep your Ad Copy Simple with a Clear Call to Action
What are you selling?
What is your competitive advantage?
What is the desired action for the searcher once they click? (Call to action)
4. Make your site easy for potential clients to transact with you
This is very important, for example if you want calls, make the phone number obvious on the page. You don't want to turn away business because it's hard for people to transact with you.
5. Mobile optimised website
Nearly 60% of all searches on Google are from Mobile Devices, you can't afford not to have your site mobile optimised. Check your site on the following tool – Mobile Friendly Tester
6. Test
Once up and running you need to be testing everything in order to optimise your performance, which keywords are converting, what ad copy is appealing, what day, time or device works best for your business.
7. Negative Keywords
As important as your keyword list, you want to make you sure you are only appearing for relevant searches. Continue to update and refine your negative keywords.
8. Track Everything
In order to measure success you need to have the right tracking in place. Which keywords are driving phone calls? Which campaigns are driving positive ROI?  Without tracking you are flying blind.
9. Focus on Quality Score
Google Adwords is an auction and in order to not rely on bidding high, improving your quality score will not only save you money but improve your performance. Improving your Quality score will reduce your CPC and in turn improve your ROI.
10. Test some more.
Keep on testing, this is the only way to keep on improving results and learn how users are interacting with your business online.
SDM Digital & Performance Marketing